FCC North Texas
Book Signing - Jenny Bowen
Meet Half the Sky Foundation founder and CEO when she speaks and signs her new book, Wish You Happy Forever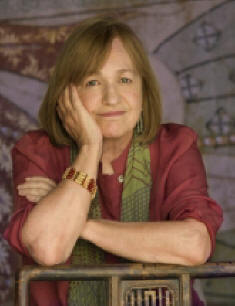 Monday, April 21st
7 pm
Southlake Town Square
Please join us for a very special event. Jenny Bowen, founder and CEO of Half the Sky (www.halfthesky.org), is coming to DFW to share her new book, Wish You Happy Forever: What China's Orphans Taught Me About Moving Mountains on Monday, April 21st at 7 pm at the Barnes & Noble Southlake Town Square store.
(For store information and directions, go to
http://store-locator.barnesandnoble.com/event/83461.)
Wish You Happy Forever (http://halfthesky.org/en/book) is her moving first-hand account of how Half the Sky, an organization dedicated to reimagining care for orphaned Chinese children, came to be and shows the impact that one person can make in the lives of others. Many of your families have been directly touched by Half the Sky and have seen how children in Chinese orphanages have benefited from their work. Don't miss this opportunity to meet Jenny in person!
In Wish You Happy Forever , she tells the story of her own experience adopting a little girl from an orphanage in China and of China's momentous progress in its treatment of orphaned and abandoned children. When Jenny began Half the Sky in 1998, determined to bring a caring adult into the life of every orphaned child, it seemed impossible that China would allow a foreigner to work inside government orphanages, let alone try to bring change. But gradually, after witnessing Half the Sky's quiet perseverance and miraculous success, the Chinese government now not only trusts, but partners with Half the Sky to make life better for the children in its care.
For more information, please contact Margaret Doss at president@fccnt.org or 972-874-3873.
Can't make it, but still want a book?

If you can't make it to the signing in person, but would still like an autographed copy, you can pre-order it and FCC North Texas will buy your copy and ship it to you. Please place your order before Monday, April 21st.

Cost:
Hardback Book Cover Price: $25.99
Sales Tax (8.25%): $2.14
Total with Shipping & Handling: $32.00